The commercial real estate investing edge
It's time to build your real estate portfolio with CrowdStreet. Get started today.
The commercial real estate investing edge
It's time to build your real estate portfolio with CrowdStreet. Get started today.
Why commercial real estate needs to be part of your portfolio
Go beyond stocks and bonds. Real estate is a valuable part of any well-diversified investment strategy and commercial real estate (CRE) offers unique value to investors.

Earn Returns
There are two ways to get paid: ongoing cash distributions and/or a share of the property's final sale price. CrowdStreet investors have earned hundreds of millions in distributions.

Invest Like the Experts
The world's biggest institutions have invested trillions of dollars into real estate. Expand your portfolio and use real estate to hedge against inflation and diversify away from stock and bonds.
Stay Hands Off
When you invest in commercial real estate properties, you don't actively manage the property—you're a passive investor, not the landlord.

"Real estate is an accessible, reliable way to create passive income and be prepared for unexpected changes in the economy."
CrowdStreet is the leading CRE investing platform
Thousands of investors use CrowdStreet to invest in commercial real estate. Our online platform makes it easy for you to compare and review deals, find the right projects for your portfolio, and track the performance of your investments. Learn more about our commitment to investors.

UNPARALLELED DEAL FLOW
Guided by our Investment Thesis, CrowdStreet powers one of the largest and most diverse online commercial real estate investing marketplaces. To date, we've launched more than 691 projects—both individual deals and funds—across every asset class and risk profile.

Rigorous Review Process
Each and every CrowdStreet Marketplace deal undergoes our extensive deal review process led by our Investments team. We make much of that information publicly available to investors.

Track Record of Success
Since launching in 2014, the CrowdStreet Marketplace has published over 691 commercial real estate investment offerings. To date, 147 of those offerings have been fully realized.

"Until CrowdStreet, I didn't have access to these types of deals, this deal flow, and the size. I am not a large corporation. I don't have the resources of Wall Street. So I wasn't given the opportunity to invest. CrowdStreet offered me access in a way that just didn't exist before."
Jim M.
Repeat CrowdStreet Marketplace Investor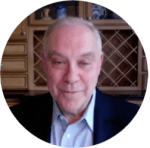 Invest your way with CrowdStreet
Whether you're a seasoned real estate expert or completely new to commercial real estate investing, we make it easy to find the approach that's right for you. Compare your options.
Funds & Vehicles
A fast, simple, and easy way to diversify your commercial real estate portfolio with just one investment.

Individual Deals
You're in control. Invest directly in individual commercial real estate deals on the Marketplace.

Tailored Portfolios
Leverage the power of the CrowdStreet platform to get an investment strategy tailored to your individual financial objectives.