Build with us. Join the CrowdStreet team and become an integral part of a company that is changing the way the world invests. We need people like you—problem-solvers, big thinkers, game-changers—to shape the future of our company and our industry.
Our culture is built on our core values
Collaboration
---
Seek diverse input.
Engage in healthy discussions.
Commit to decisions.
Respect
---
Treat others with kindness.
Practice empathy and inclusion.
Be a positive influence on others.
Impact
---
Embrace the entrepreneurial journey.
Focus on what matters.
Build something meaningful.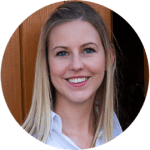 Every day I look forward to coming in to work! At CrowdStreet I get to be a part of a diverse team that is dedicated and passionate about transforming the world of real estate investment."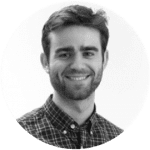 One thing I appreciate about CrowdStreet is that it's filled with entrepreneurs and the company values individuals who ask 'why' and work creatively to improve the status quo. I have the opportunity to continually redefine my job description in order to help grow a disruptive and equitable company, as well as develop my own skills. The dogs are great too!"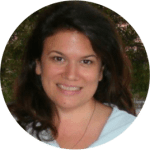 CrowdStreet is such an energizing place to work because it's chock full of bright, fascinating people with incredibly diverse backgrounds and interests. In the same meeting, you can have an exec who raises chickens, a bassist, an owner of a hot sauce company, and a race car driver. I appreciate that no two days are ever the same and that CrowdStreet, in particular, hires for character and vibrancy."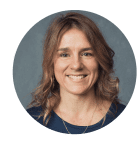 Managing Director, Capital Markets
I love coming to work each day
and collaborating with a smart team who works extra hard to do the right thing. They also make me smile and laugh, which always makes the day go by a lot smoother. It's great being at the forefront of a changing industry and I appreciate working with entrepreneurs and collaborating with growth-oriented teams."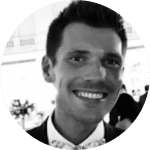 Real Estate Investment Analyst
Working at CrowdStreet provides me with a unique perspective on the world of commercial real estate, which we are helping transform on a daily basis. I enjoy and appreciate being able to work alongside a diverse group of colleagues from various backgrounds—all together, we're constantly working towards creating something new and special!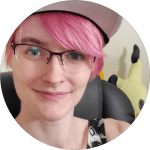 CrowdStreet is hands-down the best team I've ever been on!
There's so much passion and camaraderie, and knowing the company values everyone makes us all want to push that much harder.
CrowdStreet employee benefits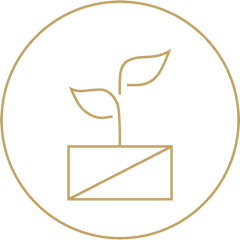 BE HEALTHY, BE HAPPY
We support the health of our employees and families through our Medical, Dental, and Vision plans which include HSA and FSA options.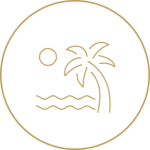 TAKE A BREAK
We offer a Flexible Time Off policy to encourage you to take a break when needed. We also provide parental leave to support your growing family.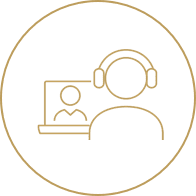 WORK WHERE YOU WORK BEST
We know that great work can happen anywhere which is why we believe in a hybrid work model. Work from home, anywhere in the continental U.S., or from one of our offices (Portland, OR or Austin, TX) or some combination of the two.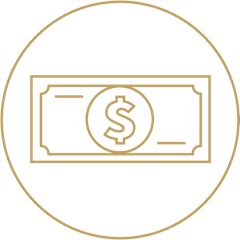 CROWDSTREET EQUITY
Be directly connected to the ongoing success of our company with stock option grants which are given to all of our new employees.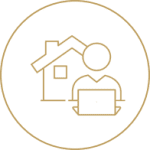 HOW YOU WORK
We're providing all of our employees with a monthly stipend to use for your home office needs or support how you choose to commute to the office. Need something else to do your job? Our People Ops team can help!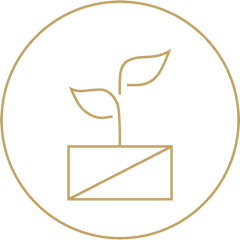 CROWDSTREET IN THE COMMUNITY
We are committed to giving back to our community. We host company-sponsored volunteer activities for employees and we're proud of our relationship with De La Salle North Catholic, where we hire high school interns as part of their Corporate Work-Study Program (CWSP). We are also members of Portland's Partners in Diversity and PDXWIT.
Does CrowdStreet hire remote employees?
Yes, we are open to hiring employees anywhere in the continental U.S. We have team members in cities and states all across the country.
Where is your office located?
We are proud to support 'Work Where You Work Best' and are enthusiastically adding to our team throughout the U.S. With our hybrid work model, you can call any town your home office.
We are headquartered in Austin, Texas at 98 San Jacinto Blvd.
Does CrowdStreet sponsor foreign nationals?
CrowdStreet is only able to hire applicants that have the unrestricted right to work in the U.S., including U.S. citizens and permanent residents.
What should I do to prepare for my virtual interview?
If you are interviewing for a customer-facing role, we recommend you dress (at least from the waist up!) as you would to meet with a customer or business partner. We also suggest you set up in a quiet space, raise your camera to eye level, and make sure your background is clean and free of clutter. Check that your video and audio are working before the meeting starts.
What happens after I apply?
You will receive an automated message confirming we received your application. Our Talent team will then review your application and respond accordingly within a timely fashion.
Are you ready to join our team? Apply today.
At CrowdStreet, we believe inclusion and diversity are critical to achieving our goals. We understand that differences in age, race, gender, nationality, sexual orientation, physical ability, thinking style, and background bring a breadth of knowledge that makes us collectively smarter and better able to compete. We are committed to recruiting, developing, and advancing a diverse staff and engaging in the hard work that makes that possible.