What Happens After Your Deal Funds?
A post-fundraise partnership that provides ongoing support for the lifecycle of your project.
What Happens After Your Deal Funds?
A post-fundraise partnership that provides ongoing support for the lifecycle of your project.
Once your deal comes off the Marketplace, our Account Management team works with you for the lifetime of your project, providing ongoing training and support for you and your team to help you leverage the full power of the CrowdStreet platform. We're here to ensure we're successful together. As your partner, we'll routinely follow up with you to remind you of important reporting deadlines and provide ongoing best-practices for communicating with investors.
Utilizing CrowdStreet's Platform
Centralized record keeping.
Capture and track investors' data across all their investments, including transactions and distributions, creating a central, organized, easy-to-use database of record.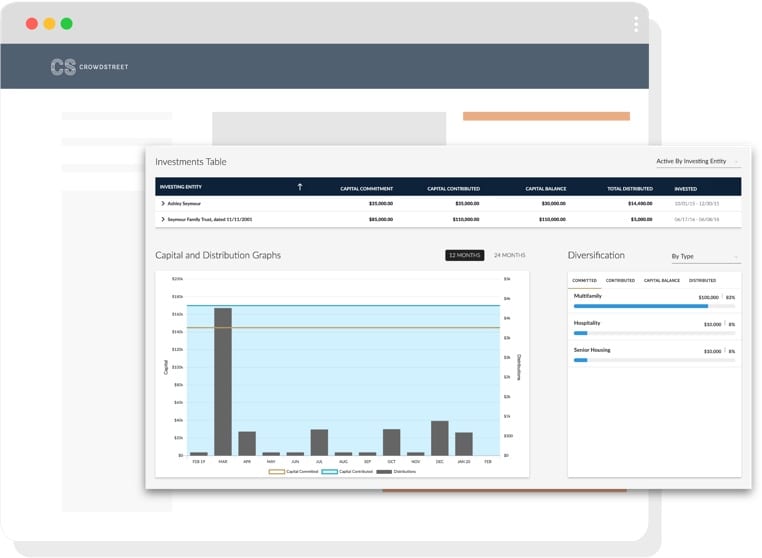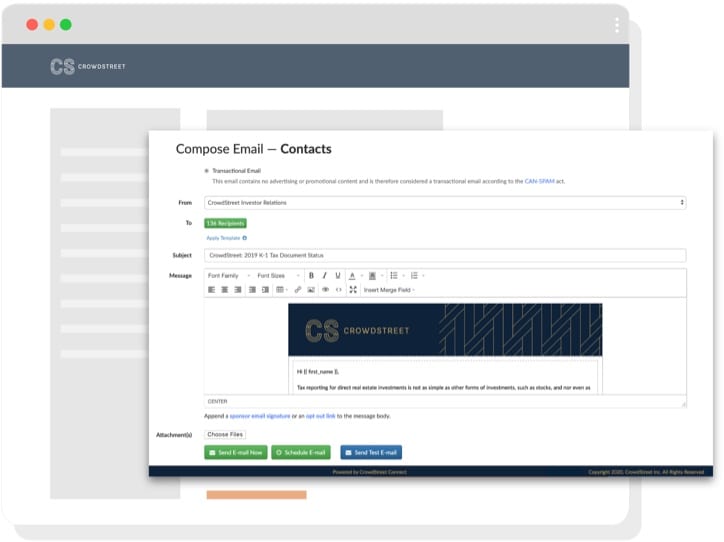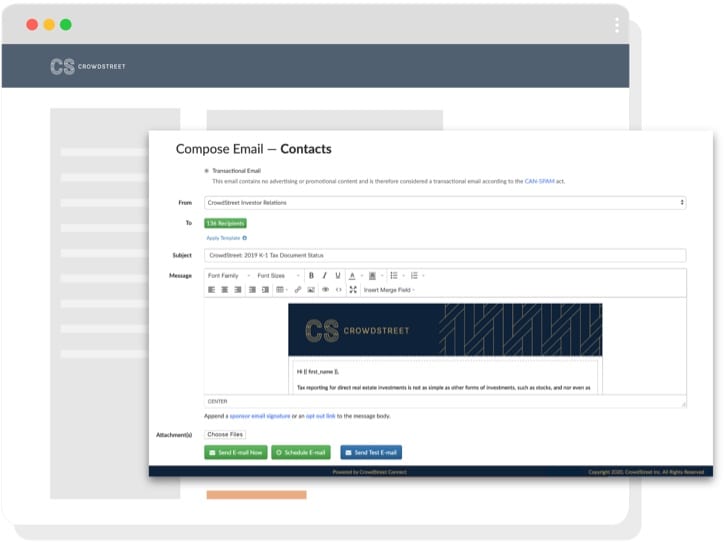 Integrated communication.
Create, edit, and send emails to the entire investor base with just a few clicks. Our integrated email tools make attaching investment documents, bulk emailing to targeted investors, and viewing investor email history simple.
Investor satisfaction
Help investors self-serve with user-friendly tools. From their personalized Investor Room, investors can easily follow their investments, create reports, view documents, submit offers, and view communications and distributions, all within our secure online portal.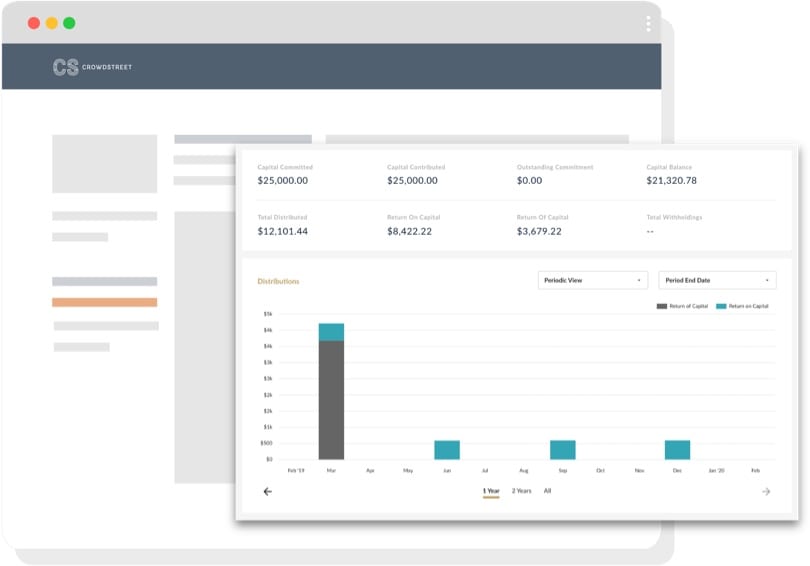 Meeting Investor Expectations
Consistency goes a long way in building trust with investors post-fundraise. We ask that you commit to being responsive, reliable, and honest when it comes to communicating with the investors in your deal.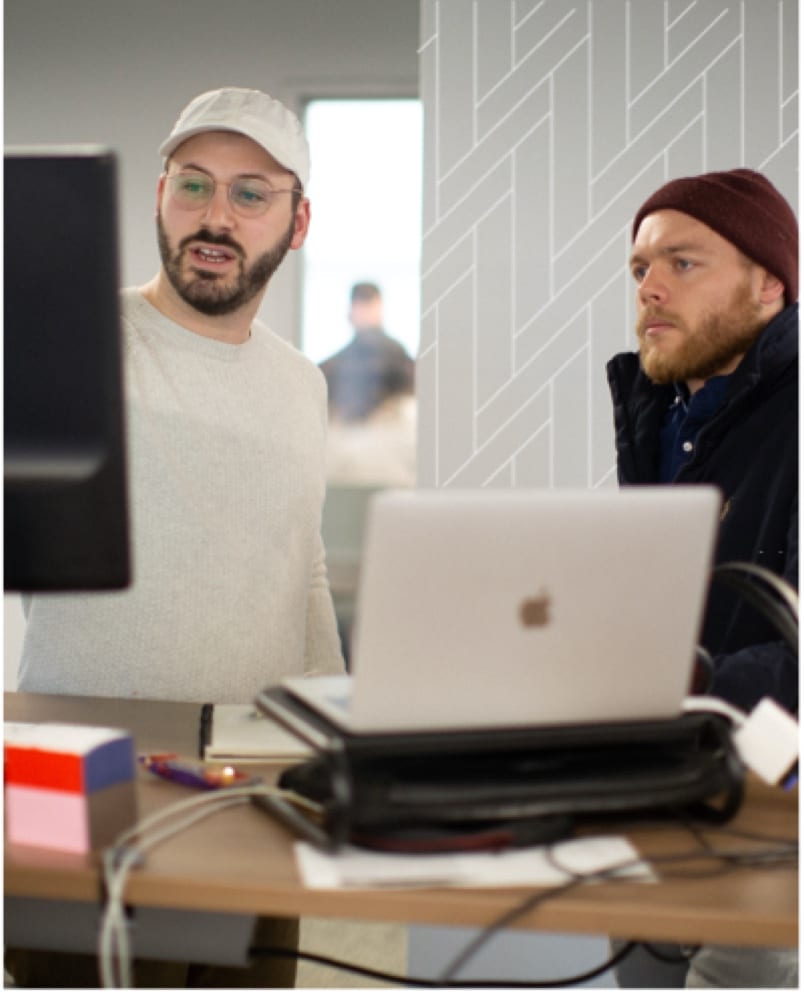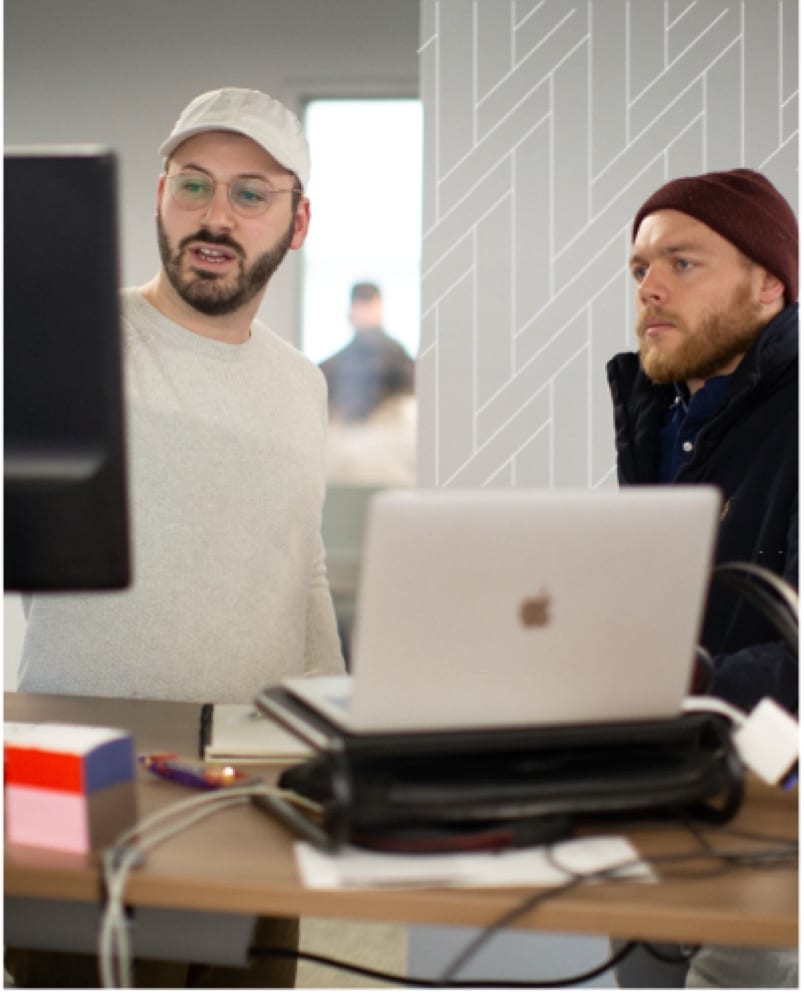 Quarterly Reporting
You'll provide investors with a quarterly update on how your project is performing compared to plan. You'll be able to upload your reports directly into our system, ensuring every investor can quickly and securely reference the documents.
Annual Tax Documents
You'll provide every investor with the appropriate tax documentation in order to file their tax returns in a timely manner. Our system has the ability to match tax documents to every individual investing entity, guaranteeing secure document sharing.
Calculating, Paying & Posting Distributions
You'll calculate and share distribution amounts in our system, allowing investors to see the results of their investments and reconcile any distributions with their bank accounts. We make it easy to pay out distributions by collecting investors' preferred payment method and associated account information.
Answering Investor Questions
We ask that your team respond to investor questions within 24 business hours whenever possible. Clear and consistent communication efforts help ensure a positive investor experience and can build trust.

"With CrowdStreet, I went from spending 25% of my time managing investors to 1%."