Real Deals.

Real Investors.
Real Results.
Real Deals.

Real Investors.
Real Results.
There is a reason Investopedia has named us Best Overall Real Estate Crowdfunding Site three years in a row.
Learn more >>>
As reported by Investopedia, on 12/31/22, 12/31/21 and 12/31/20 based on a variety of factors
With over $3 billion raised on the Marketplace, CrowdStreet has helped hundreds of sponsors go beyond their usual capital sources and connect with thousands of new investors across the U.S. We've cut out the middleman and are giving firms more control over their projects, speeding up their fundraises, and making the investor management process easier and more efficient.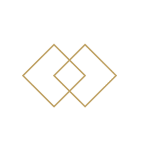 Leverage Your Next Source of Capital
CrowdStreet has helped hundreds of firms raise much-needed capital in days, sometimes mere hours, to successfully fund more than 730 deals.

Expand Your Investor Network
We've moved sponsors beyond their friends and family and reduced (or even eliminated) their dependency on institutional capital by putting their deal in front of a nationwide network of accredited investors looking for private real estate investments.
Investor Management Services
The deal isn't over just because funding is complete. CrowdStreet has helped sponsors manage their investor network, no matter how it scales over time, for the lifecycle of their investment.

"As we grow as a company we have more and more investors, but we have an ever-increasing need for more capital as well. Partnering with CrowdStreet allows us to chase bigger deals and do more business. CrowdStreet helps us scale to larger and more productive deals that we weren't able to do before."
Stephen Cassidy
President
Denholtz Properties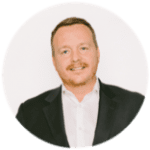 The opinion expressed herein describes an individual experience. It is not a reflection of all real life experiences, is not representative of all of those who have used our products and/or services, and is not indicative of future performance or success.