Curated opportunities so you can decide which deals and sponsors work for you.
Access nationwide deal flow.
Our Investments team conducts extensive quality control on every individual deal.
Get details on every deal, every sponsor.
We provide you with exceptional detail and direct communication with sponsors, so you can make informed decisions.
Gain visibility into performance.
Our Portfolio Center is an industry-leading solution for tracking your investments and communicating with sponsors.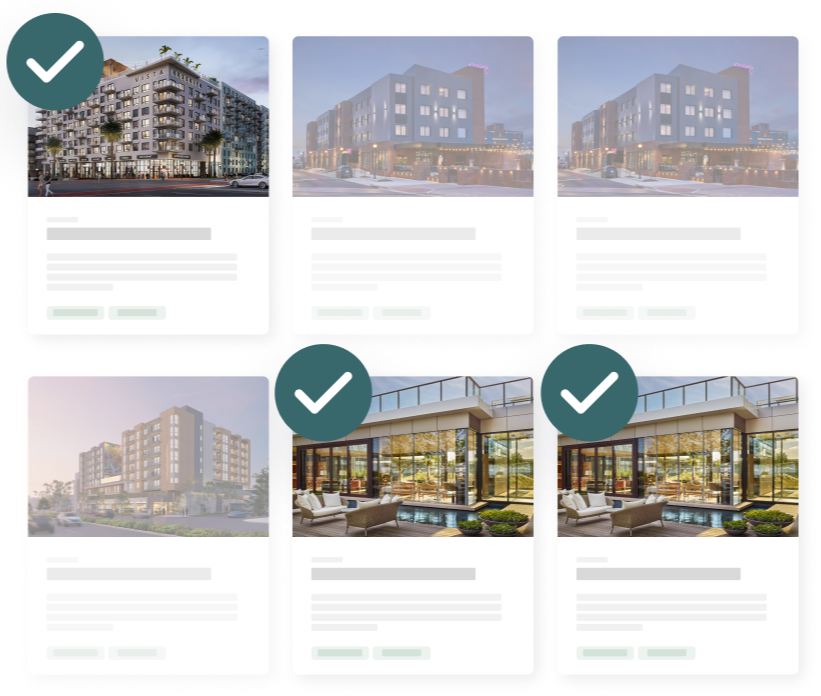 Diversified Funds
I want easy diversification into commercial real estate.
Quick and easy access into a diversified portfolio.
Diversify with a single investment.
Everyone knows diversification can be a smart move. Now you can get diversified into commercial real estate with one investment.
Avoid all the hard work.
Spending the time and energy to build a portfolio can be a big job. We can get you there in minutes.
Get more with one investment.
Our funds have similar minimums investment to individual deals, but instead of investing one property at a time, you are investing into multiple properties at once.