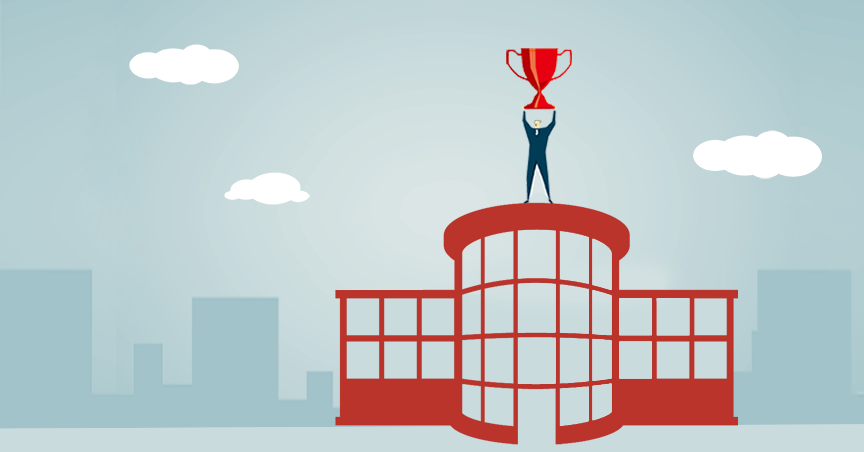 The U.S. is the world's largest retail market, accounting for over one-fifth of global retail sales according to eMarketer. The U.S. also rates among the top countries in the world for its volume of retail real estate space per capita, according to JLL.
Despite a public perception that e-commerce will put brick and mortar retail out of business, the sector has a track record of delivering solid returns. In fact, retail real estate is the asset class that has historically commanded, the highest price per square foot, by far, of any type of commercial real estate – $31,000/SF in the case of a record-setting 2014 purchase by Chanel in New York City. On average, retail real estate has produced average annual returns of 10.8% over the past 20 years, according to data from the National Council of Real Estate Investment Fiduciaries (NCREIF) Index. That is slightly ahead of the 10.2% average returns produced by all commercial property types, which includes office, industrial, retail and apartments.
In this article, we will start with an overview of the asset class, discuss e-commerce and its effects on the space, review demand drivers and provide tips on understanding retail leases.
Asset Class Overview
Retail properties are designed and constructed expressly for the purpose of selling consumer goods and services. While every retail property has the same end goal, they can vary greatly in format and size. They also vary greatly in value depending upon the metro, location within the metro, age and quality of construction and tenant base. The following is an overview of each type with statistical data provided courtesy of the International Council of Shopping Centers:
Malls
These properties are some of the easiest to identify and have recently undergone the most visible change. Shopping areas of malls can either be open-air or enclosed, but the majority of the malls in the U.S. have most of their stores under a single roof. Malls are often anchored by department stores or movie theaters and commonly feature apparel tenants.
Restaurants are also a critical component of malls. Historically, this meant food courts, although now full-service restaurants and other uses are becoming more common. Gross leasable area generally starts at 400,000 square feet with new mega malls reaching up to the multi-million square foot size.
| | |
| --- | --- |
| Trade Area Size | 5 – 25 miles |
| Value Range | $150 – $500 PSF |
| Gross Leasable Area Range | 400,000 – 1 million+ SF |
Lifestyle centers
A lifestyle center is a shopping center or mixed-used commercial development that combines the traditional retail functions of a shopping mall with amenities oriented towards upscale consumers. This property type started gaining widespread popularity in the 1990s, lifestyle centers are essentially a form of open-air mall, but not necessarily anchored by a department store. Lifestyle centers are also often characterized by restaurants that are of high enough quality to attract customers on the merits of their dining experience alone.
| | |
| --- | --- |
| Trade Area Size | 8 – 12 miles |
| Value Range | $400 – $1000+ PSF |
| Gross Leasable Area Range | 150,000 – 500,000 SF |
Factory outlets
Factory outlets are often incorrectly labeled as malls since the vast majority of them are not enclosed. They are known, of course, for housing outlet stores of name brands, ranging from mid-priced to luxury. Food options are usually limited and of lesser quality, particularly in comparison to lifestyle centers.
| | |
| --- | --- |
| Trade Area Size | 5 – 75 miles |
| Value Range | $200 – $450 PSF |
| Gross Leasable Area Range | 50,000 – 400,000 SF |
Power centers
These are clusters of big-box stores, such as discounters, home-improvement retailers and large specialty chains. For example, retailers such as Walmart, The Home Depot, Lowe's, Sam's Club, Best Buy, Kohl's, Bed Bath and Beyond and Dick's Sporting Goods dominate the U.S. power center landscape. Fast-food chains, cafes, other eateries and specialty goods and services are often found on pad sites in the parking lots of power centers.
| | |
| --- | --- |
| Trade Area Size | 5 – 10 miles |
| Value Range | $125 – $250 PSF |
| Gross Leasable Area Range | 250,000 – 600,000 SF |
Community centers
This category of retail real estate is often referred to as a strip mall. These properties often have a grocery store and can also have a discounter and large specialty shops mixed with convenience retailers, such as drugstores.
| | |
| --- | --- |
| Trade Area Size | 3 – 6 miles |
| Value Range | $50 – $300 PSF |
| Gross Leasable Area Range | 125,000 – 400,000 SF |
Neighborhood centers
Neighborhood centers are smaller versions of community centers but are still typically anchored by grocery properties along with other convenience retailers. They run up to 125,000 square feet.
| | |
| --- | --- |
| Trade Area Size | 1 – 3 miles |
| Value Range | $50 – $300 PSF |
| Gross Leasable Area Range | 30,000 – 125,000 SF |
Convenience centers
These are small properties that are generally less than 30,000 square feet and are occupied by smaller convenience-based retailers, such as dry cleaners, nail salons, drug stores and other types of shops where customers are looking for a quick purchase or service. Given their size and purpose, they do not require an anchor.
| | |
| --- | --- |
| Trade Area Size | 1 miles or less |
| Value Range | $50 – $200 PSF |
| Gross Leasable Area Range | 0 – 30,000 SF |
The Effects of E-Commerce
E-commerce tends to dominate most conversations about retail with the casual observer often viewing it as a major threat to any form of retail real estate investment. While it is true that E-commerce continues to see solid year-over-year gains as a percentage of total retail sales, it's still less than 10%.
A graph of data provided by YCharts below illustrates this point:
As the chart depicts, e-commerce accounted for less than 2.5% of total retail sales in 2005 and reached 8.4% of total retail sales as of Q3 2016.
Amazon is a fascinating case study in the increasingly intertwining relationship between e-commerce and brick and mortar retail. While it is the world's largest online retailer, it is now venturing into brick and mortar across multiple channels. In 2015, Amazon opened its first brick and mortar book store in Seattle and it is now moving on to open a chain of convenience stores and grocery-anchored stores in targeted markets throughout the country. Amazon CEO Jeff Bezos has yet to define the long-run vision of its brick and mortar strategy, but experts have speculated that it could reach into the hundreds or even thousands of retail locations. When asked why Amazon is seeking to establish a physical footprint, Bezos has acknowledged that in-store shopping is still the best way for consumers to discover new products.
Therefore, rather than predict that e-commerce will simply destroy brick and mortar retail, a more realistic perspective is to believe that it will continue to change it use. Certain retailers are increasingly using stores as showrooms to drive online sales, while others are offering in-store pick-up of online orders as a means to draw customers into their stores and capture additional sales through in-store consumer discovery.
Shoppers like to touch and feel merchandise, check out colors in-person rather than on a monitor, try on clothes and ask questions. Consumers also enjoy the immediate gratification of buying in a store instead of waiting days for delivery and paying for shipping. While we will undoubtedly continue to do more shopping online, we live in the real world – thus brick and mortar retail real estate still matters.
Demand Drivers
The largest underlying demand driver for retail real estate is consumer spending which, in turn, fuels retail sales and strategic expansion. In the U.S., consumer spending is a powerful force that accounts for about 70% of the country's GDP, according to the U.S. Bureau of Economic Analysis. So, it is no surprise that the retail sector thrives when the economy is doing well, unemployment is low and consumer confidence is high. The retail market also can receive an added boost from a strong single family residential market due to the multiplier effect from spending related to home décor, furnishings, appliances and building materials.
However, consumer spending is a macro demand driver and provides no guidance for competitiveness, from a real estate perspective, within the industry. Therefore, to analyze assets as the submarket level, tenants and landlords look at :
Traffic counts: The lifeblood for retail stores is traffic, whether that is pedestrian foot traffic in urban areas or vehicle traffic passing by a particular location each day. Tenants and landlords alike are keenly aware of the amount of foot and/or car traffic in front of their property. The more traffic, the higher the rents and the more valuable the property. Traffic counts vary greatly depending upon the density of the location but are often over 30,000 vehicles per day (VPD) in most viable suburban retail corridors across the country.
Rooftops: Many retailers and developers "follow the rooftops" in selecting locations. This means that a location needs to have adequate population density within a designated area. The grocery segment of retail certainly follows this approach, demonstrated by the fact that about 80 percent of the U.S. population lives within 2.5 miles of a supermarket, according to Jim Hertel, senior vice president at grocery consultancy Willard Bishop.
Retailers look at the population in the immediate area and study it within 1-, 3- and 5-mile radii. Regional malls and large shopping centers tend to have a larger drawing power of 20 miles or more. Some retailers also look at the daytime population, which would include workers or students in a particular area.
Demographics: Retailers zero in on locations that have a concentration of their target customers based on incomes, age, ethnicity, education and a variety of other character traits and behavior, such as pet owners and coffee drinkers. Of any type of tenant, retailers are the most acutely aware of demographics since they are often solving for the same type of consumer across the country.
Accessibility: Consumers demand convenience, which includes access and adequate parking. People like an easy in and out to retail shops, restaurants and shopping centers. As a result, they pay attention to traffic patterns. For example, coffee and bagel shops that rely more on early morning customers need to "go with the flow" and locate in the path of inbound commuter traffic. Conversely, other retailers, such pharmacies, focus on outgoing commuter traffic that make it easier for customers to stop on their way home. Finally, in both instances, it's much easier to access a location from a right versus a left turn. So, it's not only logical but, strategic, to see a Starbucks located on the opposite side of the street from a CVS or a Walgreens.
Tenant mix: Retail is about synergy and critical mass. On their own, retailers such as Famous Footwear, Big Lots or Jo-Ann Fabrics fail to attract as much traffic as they do when they cluster together or locate adjacent to a group of anchor tenants such as Trader Joe's, Dick's Sporting Goods or Best Buy. This is due to consumers' desire for an optimal mix of merchandise in one location. Within the industry this concept is referred to as, "adjacencies".
Also, have you ever noticed that mattress retailers such as Mattress Firm and Mattress Discounters tend to be in the same locations or, at most, just down the street from one another? That's not coincidental. Mattress retailers have studied consumers enough to know that they will drive long distances to shop for a mattress and, when they do, they like having the available choices in close proximity to one another. Therefore, if one mattress retailer breaks away and locates by itself, its sales will likely suffer. As a result, the optimal location for any mattress retailer is near its competitors.
The importance of tenant mix means that, not only do retailers need to choose their neighbors wisely, landlords also need to understand how leasing to one tenant instead of another can affect the profitability of the entire center.
Market Shifts
There is no doubt that certain sectors of the retail industry are struggling to adapt as consumer purchasing patterns shift. This pain is most notably felt in the department store segment. In recent years, we have seen major department store retailers such as Sears and K-Mart drastically reduce their footprints across the country, with the most recent example being Macy's 2016 announcement that it will close 100 of its 730 stores.
However, while departments store chains are struggling to cope with the realities of the 2017 retail landscape, other retailers are expanding at a rapid clip. For example, dollar store competitors Dollar General and Dollar Tree each continue to open hundreds of locations annually. Apparel retailers such as H&M opened over 200 new locations in 2016, while Ross Stores and TJX, the parent company of TJ Maxx and Marshalls, opened over 100 and 200 locations last year respectively. So, while store closures tend to grab more headlines, the real story is that more of a story of shifting competitiveness.
Lease Considerations
Retail leases offer certain unique insights into the viability of the underlying real estate. Here are two tips for understanding the basics of retail leases:
Occupancy cost: In some instances, a prospective buyer is able to obtain sales information on the tenants, which, when available, provides a critical due diligence item for a couple of reasons. First, seeing store sales gives the buyer a feel for the overall viability of the shopping center. Second, and, most important, you can quickly evaluate if a tenant itself is viable. As a general rule of thumb, you don't want to see a retail tenant paying more than 10% of its revenue in rent. 8% of sales or below is healthy while 10% – 12% of sales is reason for concern. If the in-place rent is above 12%, be prepared for the tenant to request a rent reduction or vacate.
Percentage Rent: Retail is the only commercial real estate asset class where the tenant may pay the landlord a percentage of its overall sales in addition to a standard base rent. When a tenant has such a clause in its lease, it is known as percentage rent. When structured, percentage rent kicks in above what is called a "breakpoint", which is a predetermined tenant sales threshold. Breakpoints are often based upon a tenant's targeted annual sales with the percentage rent intended to maintain a constant occupancy cost percentage above the target as sales increase. Percentage rent clauses also often have caps. From the landlord's perspective, percentage rent can function like a bonus for selecting tenants that can outperform expectations.
It's all about the experience
In the final analysis, if there is one critical takeaway when it comes to retail real estate, it's that the success of this asset class is utterly dependent on the experience it offers. And when it comes to the power of experience, there is no better case study than Apple.
When Apple first launched its store concept in 2001, industry experts predicted it would fail. These "experts", erroneously applied standard retail metrics to estimate its potential for sales and determined that Apple's relatively small store format simply wouldn't generate adequate sales. Keep in mind that, at the time, the computer retail industry had already moved away from small store formats (e.g. Comp USA) in favor of large store formats (e.g. Best Buy). In addition, PC makers, such as Dell, were enjoying rapidly growing online sales. Therefore, a small store retail store concept seemed highly challenged. However, by curating a unique and captivating customer experience, Apple stunned the retail industry and built a brick and mortar retail juggernaut that now averages an astounding $6,000 per square foot annually, the highest of any U.S. retailer.
So when looking at any retail deal, think about what kind of customer experience the real estate is currently providing or what kind of experience it could provide in the hands of the right operator. If you can't envision a good experience in any scenario, it's safest to stay away. However, if you see a great experience or, better yet, a path to a better experience than what the property currently offers, then dig deeper as you may have uncovered a winner.
Getting Started With CRE Investing Has Never Been Easier
Investors will find a variety of retail property offerings across different categories on the CrowdStreet Marketplace. To learn more about online real estate investing and to register for a free commercial investing account.