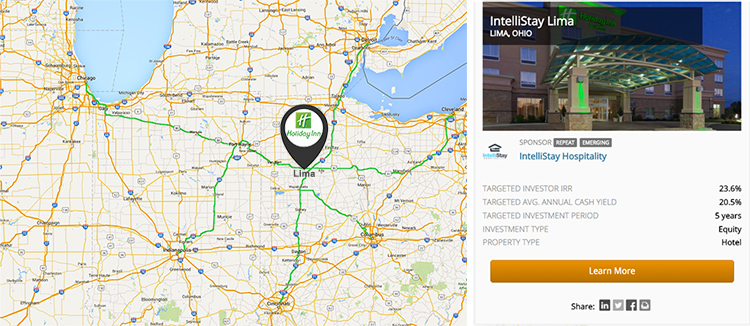 Hotel property sales are coming off a near record year of transactions in 2015. As primary and secondary markets have experienced strong growth in key metrics (occupancy, average daily rate and correspondingly, RevPAR) investor demand has been strong. However, in 2016 a hospitality investment decision is not as easy as it has been in recent years as we are now past the part of the cycle where a rising tide will continue to lift all boats. Global macroeconomic factors currently in play are intensifying risk in certain segments of the hotel industry but also shifting opportunity to others. You can still make sound hotel investments in 2016, but strategic investors are reassessing strategies.
While myriad factors stand to affect the hotel industry this year, two drew particular attention at the 2016 American Lodging Investment Summit (or "ALIS" – the world's largest annual hospitality conference with 3,000+ attendees): 1) the current strength of the U.S. Dollar and 2) falling oil prices.
Beware the Strong Dollar
In recent years, the hot spot for hotel investment dollars has been major gateway markets such as New York City, San Francisco, and Miami. However, stiff buyer competition and a strong U.S. dollar is prompting real estate investors to re-think this strategy in 2016. A strong dollar combined with slower economic growth in countries such as China and the EU is putting a damper on international tourist travel to gateway markets that typically rely on those foreign visitors. "Travel levels from Asia, Canada, and Europe, all robust in 2014, softened last year and are expected to continue to moderate in 2016," according to a market update released by hospitality research firm HVS. Consequently, investors are understandably becoming more cautious when it comes to buying premier hotel brands in major metros.
However, the outlook for hotels as a whole remains favorable. In fact, leading research firm STR is projecting that the industry will continue to post year-over-year increases in performance in 2016 and 2017. This year, STR is predicting that the U.S. hotel industry will report a 0.6% increase in occupancy, a 4.4% rise in the average daily rate and a 5.0% increase in revenue per available room. The expectation for 2017 is a 0.2% increase in occupancy, a 4.3% rise in ADR and a 4.5% increase in RevPar. So, if the outlook for gateway city hotels this year is mildly bearish the overall outlook remains moderately bullish, then which segment will outperform? The answer has everything to do with cheap oil.
Profiting from Cheap Oil
Cheap gas prices stand to attract near record numbers of Americans back to the highways for family vacations, business travel and spontaneous weekend road trips. And hotels located along those highways will benefit from that boom in travel business. The kick-off to the summer driving season is usually Memorial Day weekend. Last year, when gas prices were averaging $2.66 per gallon, AAA predicted that travel would hit a 10-year high with more than 37.2 million Americans traveling 50 miles or more from home during the holiday weekend. This year, numbers will likely climb even higher with national gas prices that were averaging $1.72 per gallon as of mid-February.
When people hit the road, they tend to stay at names they recognize (and with whom they garner loyalty rewards), such as national limited-service hotel chains including Holiday Inn & Suites, Holiday Inn Express, Hampton Inn, Marriott Courtyard and Fairfield Inn. Real estate investors looking to profit from the cheapest gas since November 2008 are setting their sights on hotels in secondary and tertiary markets that are firmly in the path of those travelers. In its report highlighting the "Seven Key Takeaways" from the 2016 ALIS, HVS also stated that "Falling oil prices are likewise expected to generate more regional travel, which would also proportionally benefit these secondary and tertiary markets."
The added bonus for investors is that secondary and tertiary markets are delivering comparative value. Competition in gateway markets has resulted in higher prices and compression in cap rates and yields. Properties in secondary and tertiary markets are selling at more favorable cap rates, oftentimes 200 to 400 basis points higher than in the primary markets.
The key for investors is to select investments carefully and find hotels in locations where there is a compelling story and strong drivers for hotel traffic, whether in primary, secondary or tertiary markets. Take, for example, CrowdStreet's current offering of IntelliStay-Lima, a Holiday Inn & Suites located along Interstate 75 in Lima, OH. Unless you were a fan of the TV series, Glee, Lima is a city that is unfamiliar to people outside of the state of Ohio. However, the city is strategically situated within a four-hour drive of seven metros (Chicago, Detroit, Indianapolis, Cleveland, Pittsburgh, Cincinnati and Louisville). In addition to sitting at the crossroads of these metro areas, Lima enjoys a thriving local economy as it has experienced $1.9 billion of industrial investment since 2008 and has a current unemployment rate of 4.8% (as of December 2015).
In the past, one of the big hurdles to buying assets in these smaller metros in Anywhere, USA was finding them. Investors now have greater access to direct real estate investment opportunities from coast-to-coast via the online real estate marketplace. Platforms such as the CrowdStreet Marketplace give investors transparent information on a variety of private real estate offerings across the country, as well as provide tools to help investors track performance and manage their real estate asset allocations.
What makes CrowdStreet is unique is that it only lists institutional-quality commercial real estate investment opportunities and never charges fees for investors to join or invest. To register for a free account, please click JOIN NOW.