Getting Your Next Deal on the Marketplace
Getting Your Next Deal on the Marketplace
How Does CrowdStreet Choose Which Sponsors to Work With?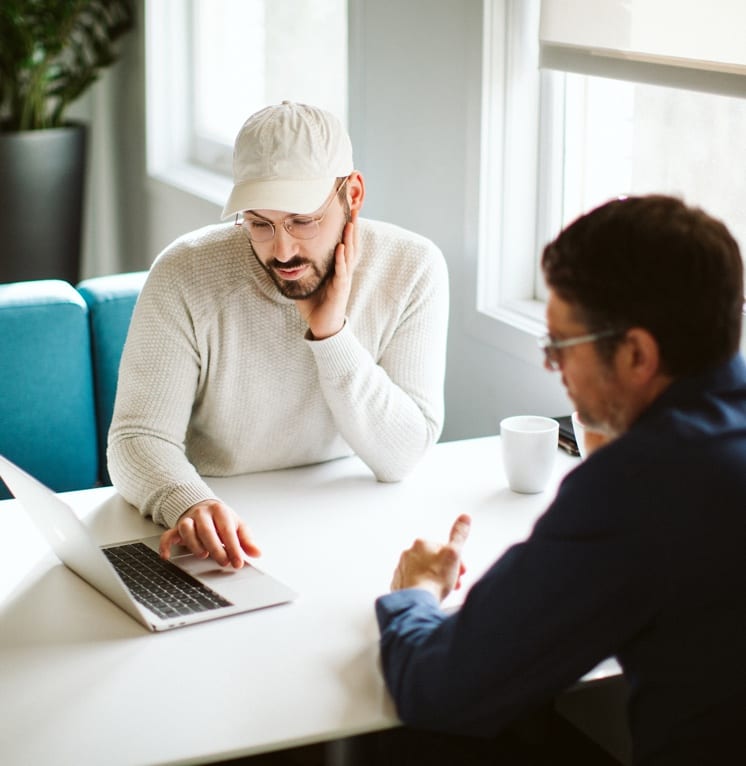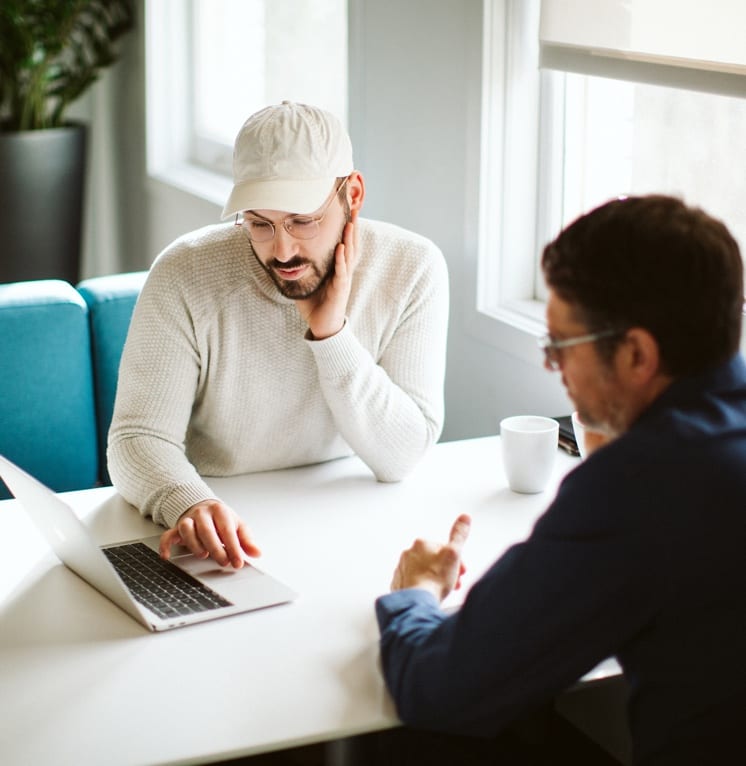 Sponsor Review
We're looking for high-caliber sponsors who are committed to our direct-to-investor model. The most successful operators on our Marketplace generally demonstrate the following:
Are an investment firm with over $100MM in acquisitions, or a developer with at least $300MM in transaction volume
Have projects valued at over $15MM in total capitalization
Have at least 15 years of combined experience in the property type
Have at least 10 years of combined experience raising capital from private investors
Read our full CrowdStreet review criteria.
How CrowdStreet Works With Sponsors
Learn more about what it means to work with CrowdStreet. How do we pick the sponsors we work with and what kinds of deals belong on the Marketplace? How do we help you connect with more investors? What does a partnership with CrowdStreet really look like?
Launching Your Offering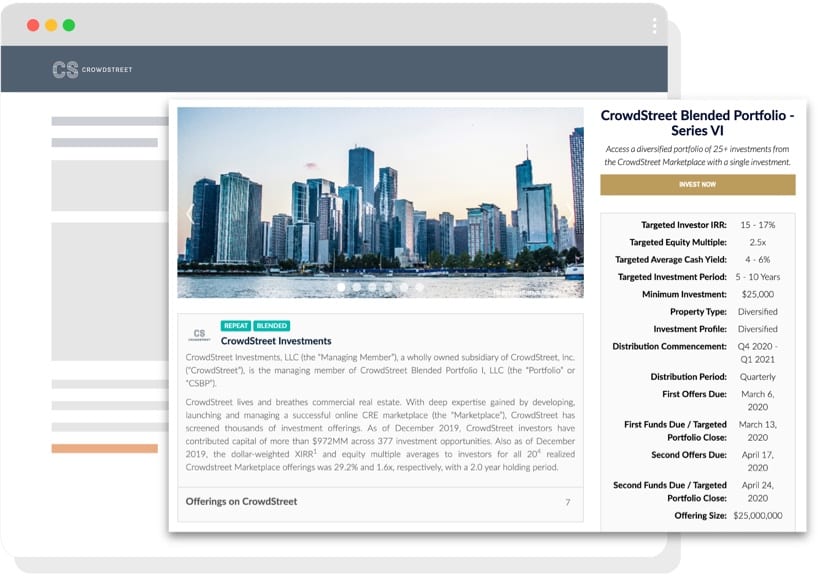 Publishing your project.
Once your deal is approved, CrowdStreet builds all the elements needed for a comprehensive campaign. Combining information gleaned during both the deal screening and our independent research, we'll create an offering detail page that tells the story of your project. We pair this with a dedicated digital marketing campaign to officially launch your project to our investor network and reach new investors across the U.S.
The investing window opens with a live webinar, co-hosted by CrowdStreet and your team. This is your chance for you to introduce your team and pitch your deal to our investor network. Plus, it gives our investors the chance to ask you more questions about your project. As we receive offers, our team will respond to inquiries and help move potential investors from submitting an offer to a receipt of funds.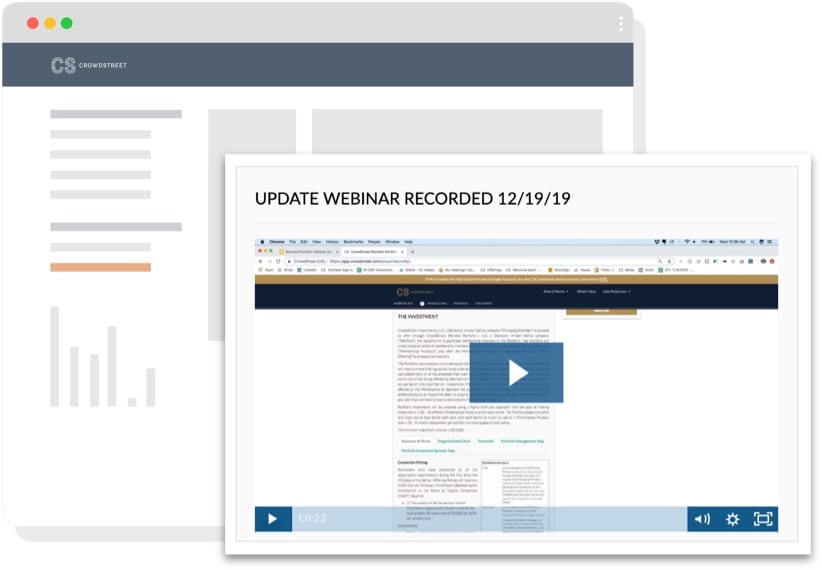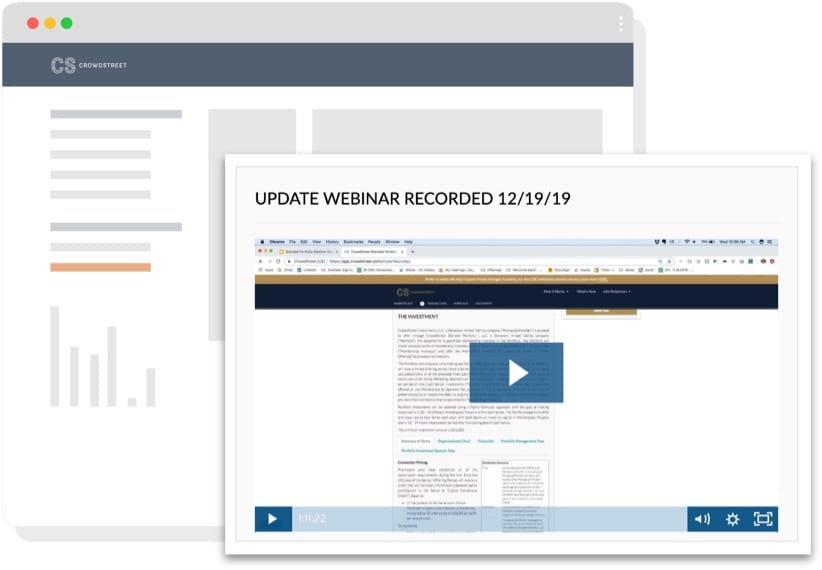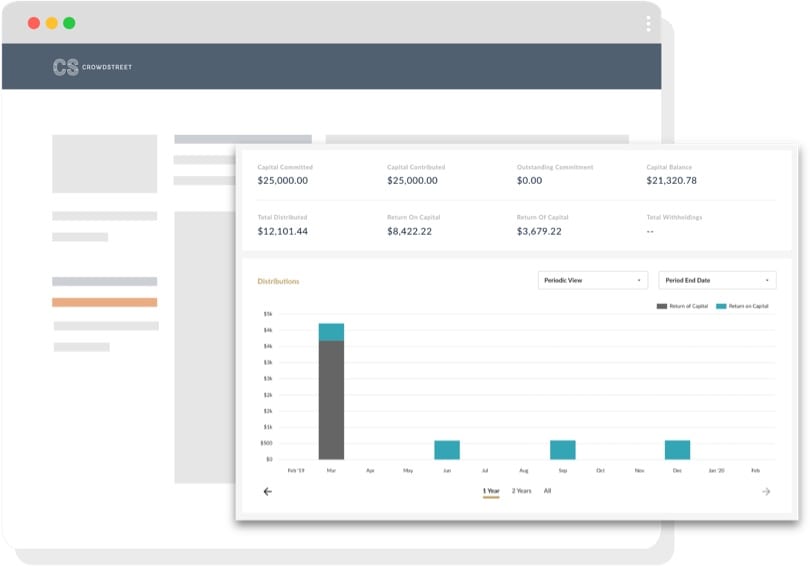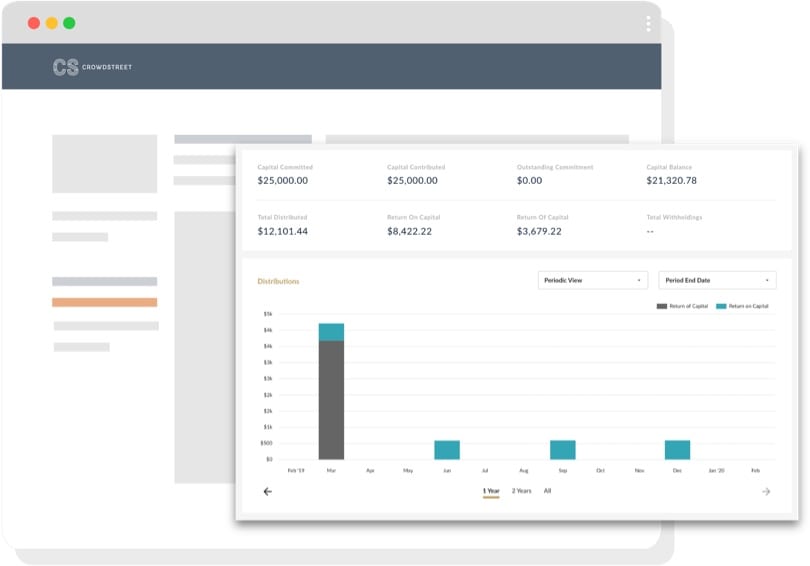 Ongoing investor management.
Our investor management services help minimize the work of managing your investors, making it easier and more efficient to communicate with your new investors. Our Sponsor Relations team is here to support you for the lifecycle of your project.

"Raising capital with CrowdStreet is like having a second set of underwriters. They sit down with us to review deals and raise questions that we may not have thought of. Having a fresh view of our project really helps us bring a more comprehensive project to the Marketplace."
Josh Krsnak
President and CEO
Hempel Real Estate