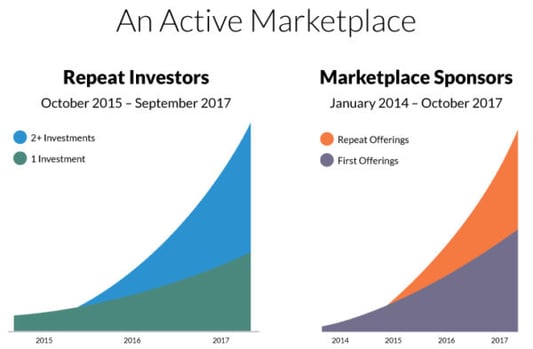 In the world of online financial services, web-based commercial real estate investing platforms have been late entries to the pack. But, over the last five years, companies focused on online investing and raising capital have proliferated. If CrowdStreet's growth trajectory is any indication, the enthusiasm from both investors and sponsors for the emerging online direct-to-investor marketplace is reaching a fevered pitch.
CrowdStreet just announced a total of $4.2 billion investment dollars managed on our platform, an increase of 4x in 2017 alone. Our Marketplace has doubled in the number of investors year-over-year, growing to a community of more than 61,000. So far in 2017, they've received total distributions of $745 million, a 2.5x increase since last year.
These numbers are fantastic news for the commercial real estate investing community. It proves that momentum is growing for a direct-to-investor, transparent model that puts the power in the hands of firms and investors to partner on more deals, close deals more quickly, and drastically reduce fees and costs leading to increased efficiencies and greater returns across the entire investment lifecycle.
It's a perfect storm. But why now? And how, as a CRE firm, can you catch the wave?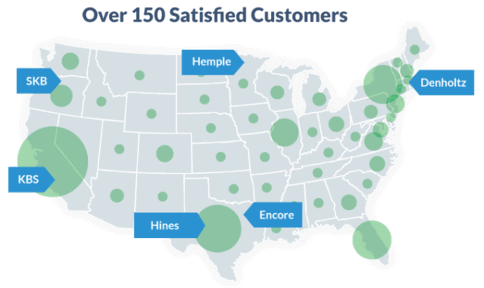 Timing is Everything
This explosion of growth can be attributed to a few factors. First, a handful of laws introduced recently have opened the floodgates, enabling new types of direct-to-investor models. The door is open to investors who previously didn't have access to CRE investing, significantly increasing the investor pool.
The new regulations have also cut out the middleman. Direct-to-investor transactions mean swapping out exorbitant broker fees for simple software licensing fee models. This has yielded a vast improvement in the total Cost of Capital for Sponsors on the CrowdStreet platform.
Major CRE firms are taking note. As an example, KBS, one of the nation's largest and most influential CRE firms, just launched KBSDirect.com, built on the CrowdStreet platform. The company, which sports a $34 billion track record of acquiring and managing institutional real estate assets, has leveraged CrowdStreet's technology to deliver its $500 million KBS Growth & Income REIT offering directly to investors and their advisors.
Technology is the Enabler
Here's another growth factor for online real estate investing: Software as a Service (SaaS) is all grown up. The functionality, security, ease-of-use, and transparency of SaaS-based financial management platforms are now the golden standard. Sponsors and investors alike are realizing enormous benefits in centralizing documents and communications in one easy-to-access place online.
CrowdStreet is the only company offering an integrated, web-based technology solution that meets the needs of both investors and sponsors. The symbiosis (our Investor Marketplace plus our white-label Investor Management Platform) has helped us emerge as a transformative force in online fundraising as our results in 2017 have shown.
For CRE firms, CrowdStreet investment management software delivers a one-stop-shop for raising capital and managing investors. This means a significant increase in efficiency over the jumble of spreadsheets and disconnected back-end systems typical to the industry. The platform also provides sponsors with crucial insight into their data, so they can better plan for fundraising success and longevity. Perhaps most importantly, the technology delivers a level of investor satisfaction that's unmatched, resulting in happy investors that keep coming back.
More Growth Ahead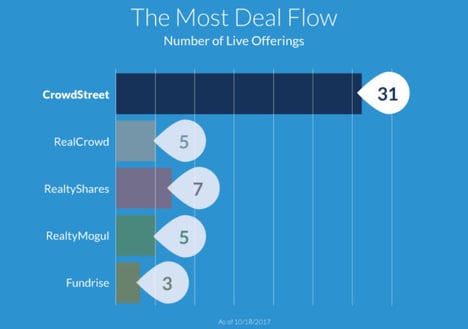 All signs point toward continued success for CrowdStreet and for the online investment community. Christopher Keber, head of investments and strategy at McCourt Global, and member of CrowdStreet's newly formed advisory board puts it this way: "Direct investing in commercial real estate is inevitable, and technology platforms like CrowdStreet's will enable it to scale on a global basis."
CrowdStreet's growth also includes on-going enhancements and features for our platform itself. Recent updates include new integrated marketing solutions, automated Multi-signer DocuSign support and online ACH payment processing, an ever-improving CRM, and more.
Are you ready to ride the direct-to-investor wave and grow with CrowdStreet investment management software? Get in touch.