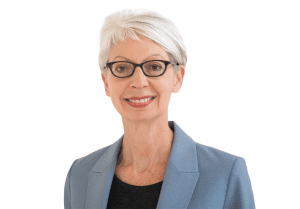 We're excited to announce that Claudia Cameron recently joined CrowdStreet as our VP of Customer Experience. Claudia brings with her a wealth of knowledge in driving engaging customer interactions in the financial services industry. She previously served as the Chief Operating Officer for Mirador Technology. Prior to her time with Mirador, Claudia was the Vice President of Customer Operations for Simple Finance, an early entrant and innovator in online banking.
Claudia has also held leadership positions across a range of functions and around the world with Nike, Cisco, and Hewlett-Packard. As our VP of Customer Experience, Claudia will have direct responsibility for our Marketplace Services organization and will champion our efforts to deliver rewarding experiences and business outcomes for more than 300 sponsors and thousands of active investors.
Get to know a little more about Claudia:
You've worked for several technology companies in the past. What is it about the fintech sector that you find so appealing?
I've seen first hand how technology can transform industries and empower individuals by combining the speed of innovation with access to information.
There's no better example of this than FinTech. Leading FinTech innovators across the financial spectrum are reshaping a 300-year-old industry. In a single decade, FinTech has changed the entire landscape – from one-to-one financial transactions, to the immediacy of information, and access to financial vehicles. As a result, mainstream financial institutions are being forced to step up their game. Imagine what the next decade will bring!
Why did you decide to join the team at CrowdStreet?
Hands down, it was the strength of the entire team, their commitment to delivering on a vision that helps individuals chart their financial future, and values-driven culture that is committed to empowerment, innovation, quality, and impact. For me, CrowdStreet exemplified the best of FinTech combined with the depth of industry experience, placing them among the best of any company I've worked with.
As the new VP of Customer Experience, you're overseeing the teams that span Marketplace Services. What is your vision for the future of those teams?
Together with the investors, sponsors, and partners of CrowdStreet – we're reinventing real estate investing. The heartbeat of that experience is our Marketplace where we bring together individual, accredited investors with carefully reviewed sponsors and deals.
My vision is a scalable, trusted, and efficient experience that empowers investors with the information and tools they need to tap into an asset class that historically has been limited to the few. This can only be accomplished by providing our sponsors with an efficient, seamless, and repeatable funding mechanism for their projects. The power comes from an experience that brings both the investor and sponsor together in this dynamic, rich Marketplace to create better financial outcomes for all.
In your opinion, what makes or breaks the customer experience?
What makes it is a never-ending curiosity and commitment to listening to those customers that experience your product and services and those partners that help you to deliver. What separates the good from the great is the ability to anticipate changing needs and deliver those experiences seamlessly across the enterprise.
What breaks it is complacency. FinTech's cannibalization of brick and mortar lending over the last few years is a great example of what happens when companies, and even entire industries, lose sight of their customers and the changing shape of the marketplace.