Back to Overview
CrowdStreet REIT I (C-REIT)
C-REIT offers broad exposure to a growth-oriented portfolio of 20+ real estate projects across different geographies, property types, strategies, and real estate operators under an agile investment strategy designed to capitalize on shifting market dynamics.
Multiple developers. Multiple property types. Multiple markets. One fund.
Fund Highlights
Breadth: 20-25 distinct private commercial real estate projects
Accessibility: $25K investment minimum and lower expenses than traditional private funds
Simplicity: one yearly 1099-DIV tax document instead of multiple K1s
View Fact Sheet >
Investment Strategy
Growth Orientation: Focus on value-add and opportunistic projects that are seeking capital appreciation
Thematic Drivers: Projects which strive to capitalize on demographic and social trends that we believe will be long-term drivers of demand
Geographic Mix: U.S.-based properties primarily within select high-growth secondary markets
Property Type Mix: Projects will be spread across multiple sectors driven by the Mid-Year Outlook and adapted to the continuing industry research conducted by the Chief Investment Officer
Sponsor Experience: Favor projects managed by sponsors who have lengthy track records and substantial experience
---
C-REIT Portfolio Highlights
The C-REIT strategy has embedded agility, potentially allowing the Investment Committee to construct a portfolio of assets that align with critical drivers as they evolve in a rapidly shifting real estate market. Contact our Advisor Services team for details on the full portfolio.
Huntley Commercial Center
Sponsor
The Prime Group
Property Type
Industrial
Strategy
Opportunistic
Investment Amount
$4,000,000
A cross-dock distribution facility located in Chicago's "Golden Corridor". The sponsor is making a substantial 30% co-investment and anticipates a 20-month construction phase.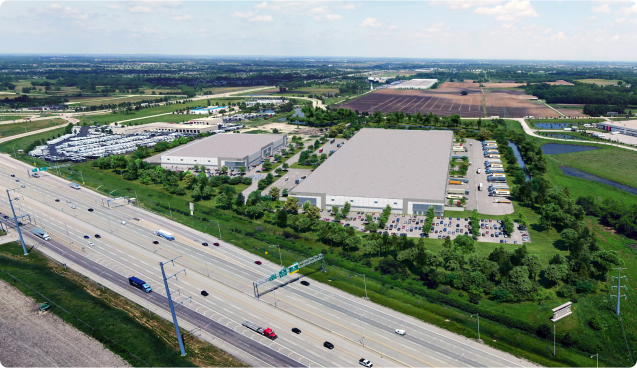 Tesla Build-to-Suit Orlando
Sponsor
O'Connor Capital Partners
Property Type
Automotive Dealership/Service Center
Strategy
Opportunistic
Investment Amount
$2,500,000
A first-of-its-kind facility being developed for Tesla that will house the sales, service, delivery, painting and storage of new and pre-owned vehicles and related parts, along with a small component of general office space.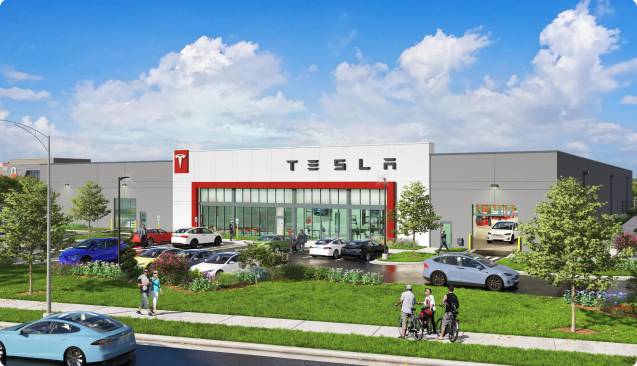 Fund Structure and Availability
C-REIT is available directly or through +Subscribe, and is an approved investment with over 20 custodians, including Charles Schwab and Fidelity.
Vehicle Type
Non-listed, private REIT
Investment Period
Intends to invest 12 mo. after each close 1
Investment Minimum
$25,000
Management Fee
1.50% on NAV
Investor Eligibility
Accredited
Tax Reporting
Form 1099-DIV
1. The Investment Manager intends to hold closings on a monthly basis on the go forward, starting in July 2022 (each a "Subsequent Closing" and, collectively with the Initial Closing, the "Closings" or individually a "Closing"), subject to the Investment Manager's discretion. All prospective investors must certify that they are accredited investors, and provide either supporting documents or third party verification.
Thematic Funds
Timely, targeted strategies designed to take advantage of market tailwinds.
CrowdStreet Advisors manages funds across multiple themes to potentially capitalize on key market drivers including e-commerce growth, opportunity zones, and industrial demand, among others.
Thematic funds can allow you to lean into a market tailwind for your clients without the need to construct a portfolio project by project. We offer thematic funds according to market demand and dynamics, and can also leverage our large sponsor network, deep proprietary data and fund management experience to create a custom solution for your clients.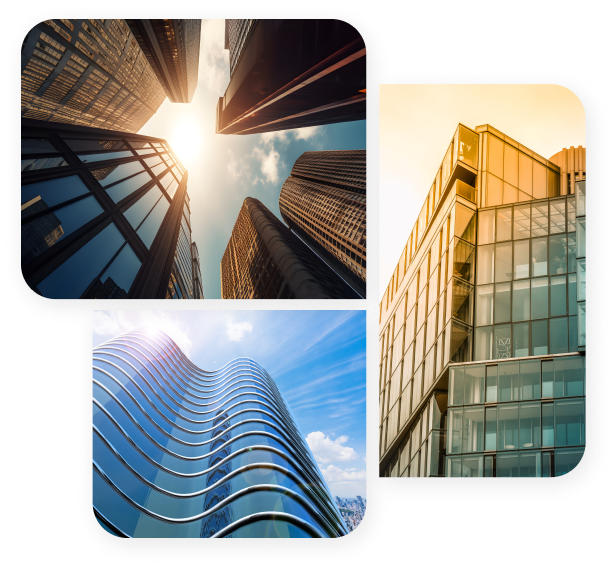 Sign up now to receive periodic insights on private commercial real estate along with timely updates on C-REIT.