Back to Overview
Our Team
With over 125 years of combined experience, the CrowdStreet Advisors Investment Committee manages the investment selection process for all CrowdStreet Advisors investment offerings and our Advisor Services team is dedicated exclusively to serving the needs of financial advisors and their clients.
---
CrowdStreet Advisors Investment Committee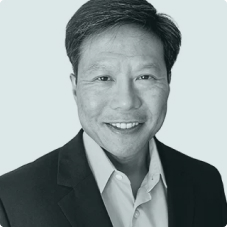 Sheldon Chang
President
Sheldon Chang is president of CrowdStreet Advisors and a financial services executive with over 30 years of experience. He has led over $50B in institutional and retail offerings and product development, including corporate debt and equity and private alternative investment funds. Previously, he was Head of Product & Distribution Strategy at Artivest, an alternative investments fintech platform, and before that, established the Private Wealth unit as Partner at Pantheon Ventures, an investment manager with over $50B in AUM.
In his six years at Bank of America Merrill Lynch Wealth Management, he managed over 70 private alternative investment funds and $12B in client assets. His experience as an investment banker spans Merrill Lynch, UBS, and Goldman Sachs. Chang is a member of CrowdStreet's Executive Management Team and leads CrowdStreet Advisors.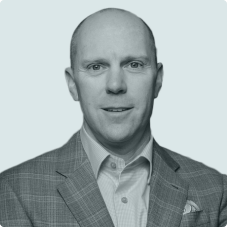 Ian Formigle
Chief Investment Officer
Ian Formigle is the Chief Investment Officer of CrowdStreet Inc.. He has more than 25 years of experience in real estate private equity, startups, and equity and options trading. Ian is a respected industry thought leader who serves on ULI's Redevelopment and Reuse Council and has served as a contributing author to Forbes.com.
Ian attended the University of California at Berkeley where he obtained a Bachelor of Arts in Economics and a Bachelor of Arts in Political Science.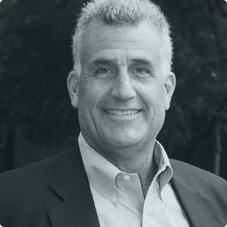 Jack Chandler
Independent Board Member
Jack Chandler serves on CrowdStreet's Board of Advisors. He is Founder of Majesteka Investments Holdings, a private firm providing integrated strategic leadership and capital for emerging disruptive companies at the intersection of real estate, asset management, and technology. Before forming Majesteka, Chandler was Chairman of BlackRock's Global Real Estate business and served on the BlackRock Real Estate Global Executive Committee, the BlackRock Alternative Investment Executive Committee, and the BlackRock Alternative Investment Committee. He joined BlackRock in 2011 as a Managing Director and Global Head of Real Estate with responsibility over investment performance and strategy that resulted in doubling the platform AUM during his tenure.
Prior to joining BlackRock, Chandler held various positions with LaSalle Investment Management, most recently as the Global Chief Investment Officer and Executive Chairman for Asia Pacific, where he oversaw the firm's investment activities and strategy, risk management process, and investor relations.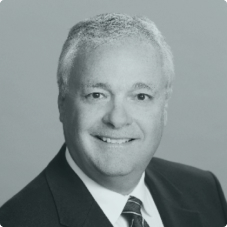 Charles (Chip) George
Portfolio Manager
Chip George has over 30 years of experience in real estate private equity management, previously as a director and portfolio manager for Harrison Street Real Estate Capital and RREEF America (DWS Investments), evaluating investment opportunities and managing their respective flagship funds, each of which had asset values of over $10B.
Prior to this, as asset manager, he was responsible for investment performance at major firms like Harbor Group, Banyan Management, and Amli Realty. At CrowdStreet, he is responsible for monitoring and facilitating peak investment performance and improving the quality of the CrowdStreet experience.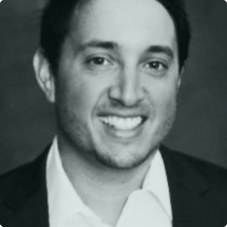 Thomas McDonald
Director, Investment Product Development & Portfolio Management
Thomas McDonald is a real estate professional with over 15 years of experience in real estate and investments, previously as a consultant advising real estate operators in capital raising and strategy, and prior to that at Trefethen and Company where he supported the firm's investment management and M&A services.
McDonald leads, manages and coordinates all aspects of new investment product and service development, launch, and ongoing portfolio management for CrowdStreet Advisors. As of January 2022, he has developed 20 managed funds that have raised $225M, investing across 135 projects with a total capitalization over $1B.
---
Advisor Services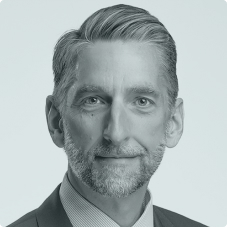 John Norris
Director, Private Wealth
As Director of Private Wealth, John Norris is responsible for sales and distribution efforts of CrowdStreet Advisors. With nearly 20 years of experience in alternative investments, John is responsible for expanding relationships with wealth managers including RIAs, Family Offices, Broker-Dealers and Fintech platforms.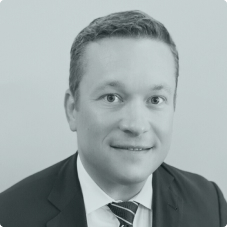 Josh Teeters
Associate Director, Private Wealth
As Associate of Private Wealth, Josh Teeters is responsible for expanding strategic relationships and synergies with RIAs for CrowdStreet Advisors. With 15+ years of experience in alternative investments, Josh is focused on helping RIAs evaluate and allocate to private equity real estate opportunities. Over his career, Josh has contributed to the capital raise of more than $2 billion across various investment strategies including private equity, private real estate and private infrastructure.