Our Investments team knows that information empowers investors and that being more informed leads to better investing decisions. In Edition II of Market Views, we're highlighting the national student housing market, a unique sub-sector of the broader multifamily asset class. Many universities and colleges nationwide simply don't have the dorm space to guarantee student housing for all four years, so students are exploring their off-campus housing options. In addition, delivering modern and competitive housing isn't necessarily a core competency for institutions whose core mission is to educate. As a result, developers are taking advantage of the demand for student housing and are locating their projects in close proximity to larger public universities, particularly in the Sun Belt.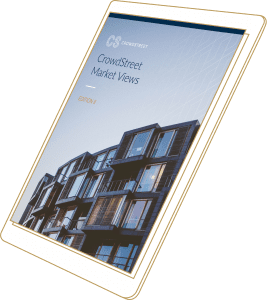 And they aren't building basic dorms–these new student housing communities are often well-amenitized properties with rooftop pools and terraces, outdoor spaces with bars and grilling areas, study rooms with high-tech features, smart home products, and so much more. We believe projects like these will perform well as long as students continue to enroll and student loans enable them to afford the price tag.
We're also providing a brief update on the state of the national economy and all product type updates including office, multifamily, industrial, retail, and hotels. We've included several spotlights that highlight how different states are dealing with a lack of affordable housing, how the need for production space is stressing Hollywood's shrinking real estate market, the growth of new medical office spaces, and more.
The views contained in this report are our own, based on the combined knowledge and experience of our Investments team.